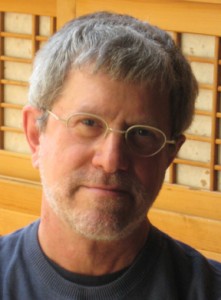 Stephen Manes has had a long career making arcane worlds accessible to the uninitiated. He co-wrote the bestselling and much-acclaimed biography Gates: How Microsoft's Mogul Reinvented an Industry—and Made Himself the Richest Man in America. He wrote long-running columns on personal technology for The New York Times, Forbes, PC World, PC Magazine, InformationWeek and many other publications. Marketing Computers named him the nation's number one tech pundit and called him "a strong critical voice." He was one of the creators and co-hosts of the weekly public television series Digital Duo.
Manes is also the author of more than thirty books for children and young adults. His Be a Perfect Person in Just Three Days! won kid-voted awards in five states and is a curriculum staple in American and French schools. The sequel, Make Four Million Dollars by Next Thursday!, quickly became a Publishers Weekly  bestseller. His Some of the Adventures of Rhode Island Red was illustrated by William Joyce, creator of Rolie Polie Olie. With Ron Barrett of Cloudy With a Chance of Meatballs fame, Manes wrote Encyclopedia Placematica, a collection of paper placemats that may remain the only book scalloped on all four sides. His books have been adapted for stage, television, and opera productions, including a Montreal children's theater version of Perfect Person directed by Robert Lepage. The books have won commendations from the National Science Foundation and the Child Study Children's Book Committee, as well as International Reading Association Children's Choice awards.
In a time when the Internet was known primarily to academics, Manes wrote The Complete MCI Mail Handbook to explain one of the earliest public e-mail systems. He programmed much of the UnderGround WordStar and StarFixer software packages. He co-founded Hard/Soft Press, which produced ten computer books for publication by Bantam, Dutton, and Scholastic.
Manes was born and raised in Pittsburgh. He attended the University of Chicago and has a degree in cinema from the University of Southern California. His writing credits for the screen include programs for ABC Television and KCET/Los Angeles, as well as the '70s classic 20th Century-Fox movie Mother, Jugs & Speed. He is currently serving his fifth term as an elected member of the National Council of the Authors Guild, the country's oldest and largest organization of book authors. He lives in Seattle with his wife, Susan Kocik. He is a terrible dancer.